Fom 6th-8th of April 2022 Workshop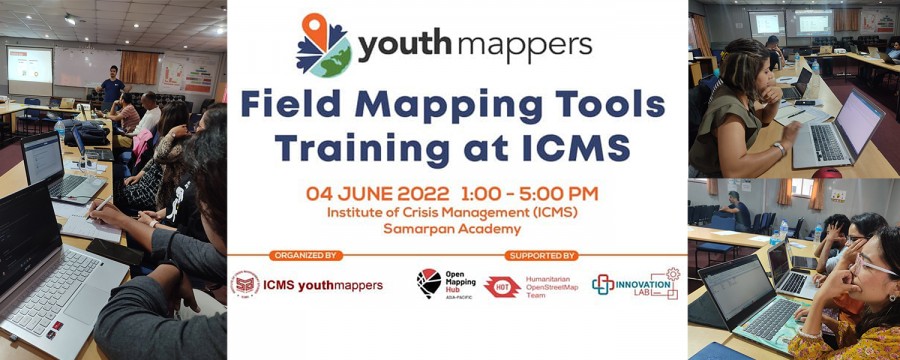 From the 6th-8th of April 2022, ICMS TU and Erasmus EU organized a training focused on information technology, entrepreneurship, and leadership as part of the Entrepreneurship Knowledge Centers to Foster Innovative Entrepreneurship Practices in Education and Research (Erasmus + ENCORE).
The training focused on various modules such as entrepreneurship mindset, technopreneurship, and the current state of entrepreneurship in Nepal. During the various sessions, participants shared opinions, thoughts, and suggestions regarding the present state of entrepreneurship in Nepal and its prospects. Additionally, participants also had the opportunity to engage with key stakeholders and share various ideas.
Among the facilitators for the event was Nishan Aryal, whose session focused on the tech entrepreneurship process, design thinking, and MVP value creation for Tech-related products in a global context.
The participants were about 75 students from the bachelor's and master's programs in information technology, business administration, and entrepreneurship leadership. In attendance were the Former Deputy Prime Ministers and Current Members of Parliament, Prakash Man Singh and Sujata Koirala. Both spoke on a variety of issues and also encouraged the participants to take risks, create solutions and develop business ideas. In addition, the chair of ICMS, Dr. Ram Thapaliya, took the time to outline the importance of the Erasmus+ partnership and the role of youth in national development.
The program was jointed hosted by Kathmandu Metropolitan City, G.P Koirala Foundation, and ICMS TU. Also in attendance were the Former Minister, Man Bahadur Bishwokarm, and the CEO of G.P Koirala Foundation, who were on hand to open the event and engage with participants. At the end of the 3-day event, participants were issued a certificate of participation.
The program is part of an extensive series of activities by ICMS TU to engage young people in Nepal and promote entrepreneurship development.