Career Test Initiative by SYI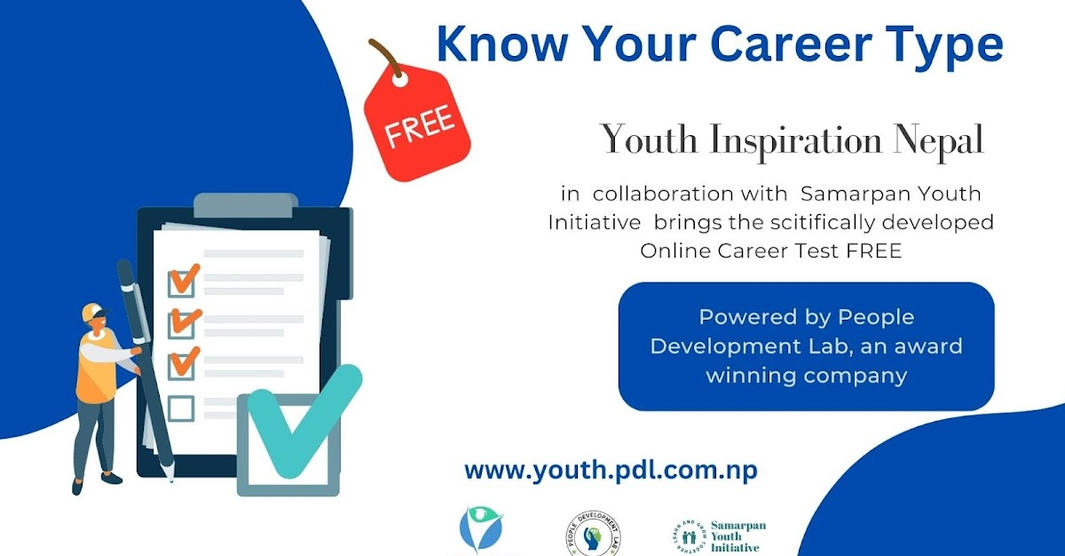 https://youth.pdl.com.np/
Free Career Matching Test
Exciting News!
Free Career Test for students who have appeared 12th class Exam
के पढ्ने ?
Calling all students who have recently appeared for the 12th class exam!
Youth Inspiration Nepal (YIN) and Samarpan Youth Initiative, in collaboration with People Development Lab, are thrilled to announce the launch of the "Free Career Test" initiative.
We are proud to introduce this groundbreaking offering to the youth of Nepal. This is the first-ever career test in the country and aims to revolutionize career guidance.
Developed by the esteemed People Development Lab, a startup recognized as the best in its field in 2018, this scientifically designed test will help you discover your true potential and explore the best career options that align with your interests, skills, and aspirations.
Don't miss out on this incredible opportunity! Take the first step towards a successful future by participating in the Free Career Test.
For more information and registration, visit our website or contact us directly. We can't wait to help you unlock your full potential!